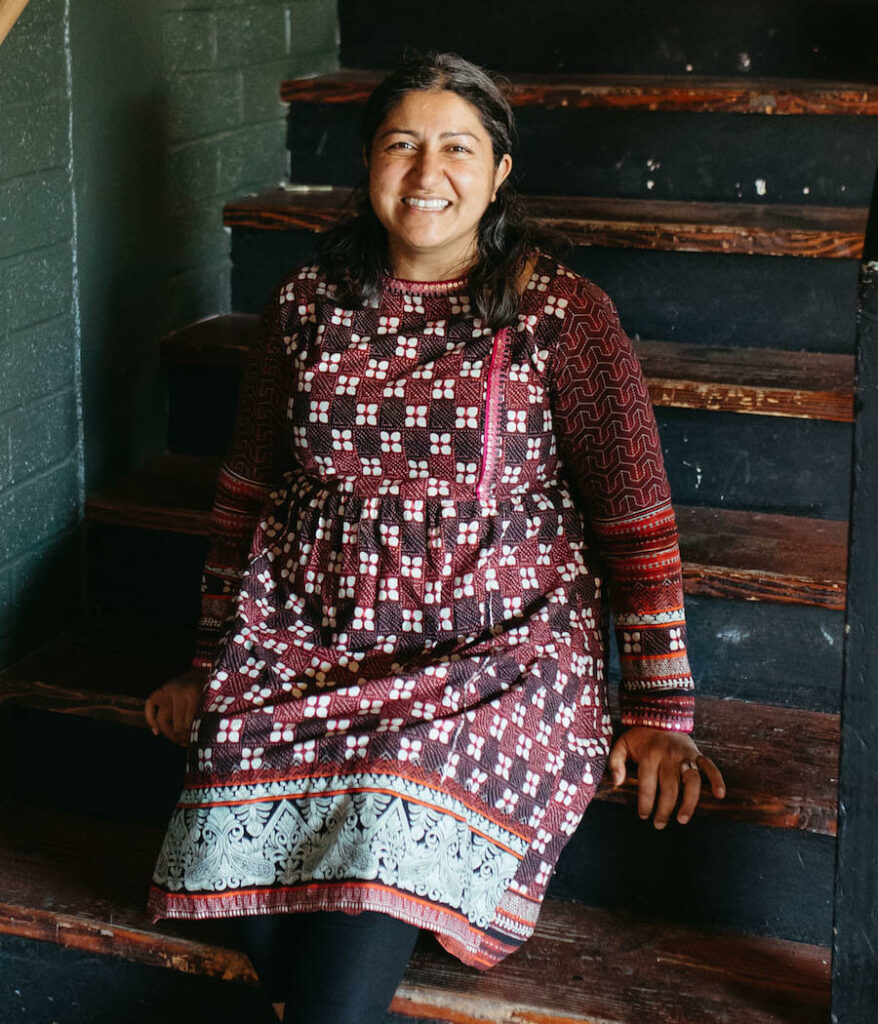 Founder/Principal, AIA, NCARB, NOMA, LEEDap
Taz Khatri, the principal and founder of Taz Khatri Studios, is a licensed architect in Arizona, California and Oregon. She has over 20 years of experience in a variety of building types including single-family residential, multifamily residential, commercial and healthcare projects. Her favorite types of projects include "missing middle housing" – two to eight unit multifamily housing, adaptive reuse, restaurants, and accessory dwellings. She loves to work with existing buildings and bring new life to them.
Taz came to America when she was eight years old from Mozambique. She's originally East Indian and comes from a large family. She has 7 siblings, 21 nieces and nephews, and 6 great nieces and nephews. She's lived in Phoenix for 23 years after living in Indianapolis. She went to high school in Mesa and did her Bachelor and Master of Architecture at Arizona State University (go Sun Devils!). She lived in Portland, Oregon and San Francisco for a total of 6 years but then she came back to her senses and moved back to Phoenix. She lives with her husband and dog Kelly in a midcentury modest masonry home in a walkable and bikeable urban neighborhood.
Taz was a faculty associate at ASU teaching at The Design School part time. She also writes about architecture. You can find her writing on the blog of this site and on Redshift, an online magazine about making published by Autodesk. She is a proud member of the National Organization of Minority Architects and of the American Institute of Architects. Taz also serves on the Phoenix Historic Preservation Commission and the Arizona Historic Sites Review Committee.
Taz loves being an urban dweller and enjoys going for walks, supporting local restaurants and businesses, and hanging out with her family.